I am quite sad today because as of March 1st, Kroger isn't doubling coupons anymore. Boo! We will adjust and have to really consider if the deal is worth it without the double coupon savings. They say it is because they have lower prices and many speculate that it is also an attempt to shoo extreme couponers. I don't see all of the Kroger prices lowering... I never really thought that extreme couponers were really that popular, either. Hmm.
Recently I read this book called
The School of Essential Ingredients by Erica Bauermeister
. It is about a class that one character teaches. It reminded me about passion and how food made with passion tends to taste better. It also reminded me how food can cause an emotional response and that playing with your food can be acceptable when you are testing a new recipe. Overall I enjoyed the book, even though I was confused by the dividing of the book at first. Once I realized which characters were who, it started to make sense. It's a wonderful book if you ever get a chance to read it. Our local library had it, so maybe yours will too!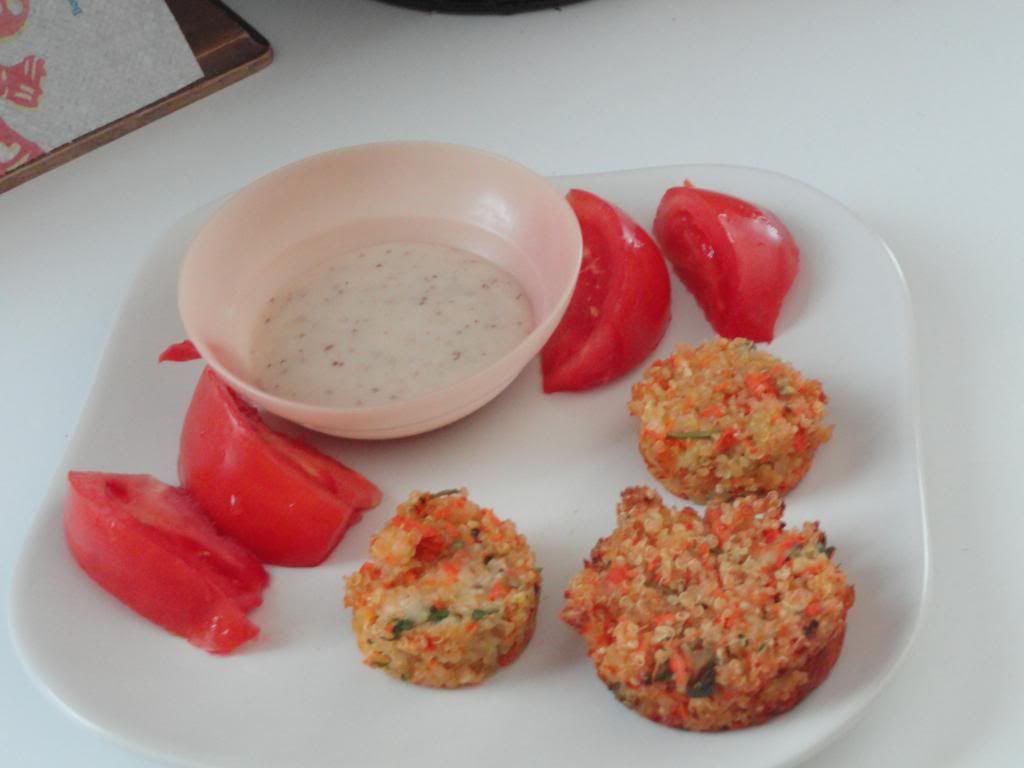 A little while ago, I tried out this recipe for Cheesy Quinoa Bites and decided that I wasn't a fan of the texture and taste combination. I will say that dipping the bites into the honey mustard dipping sauce did improve the taste of the quinoa bites, but not enough for me to want to eat all 30 of them. I have linked the recipe below, in case you are interested and would like to try it out. I snapped a few photos of the quinoa bites and a photo of a funny looking tomato that I found at the farmer's market. It looks like it has a nose!
Cheesy Quinoa Bites Recipe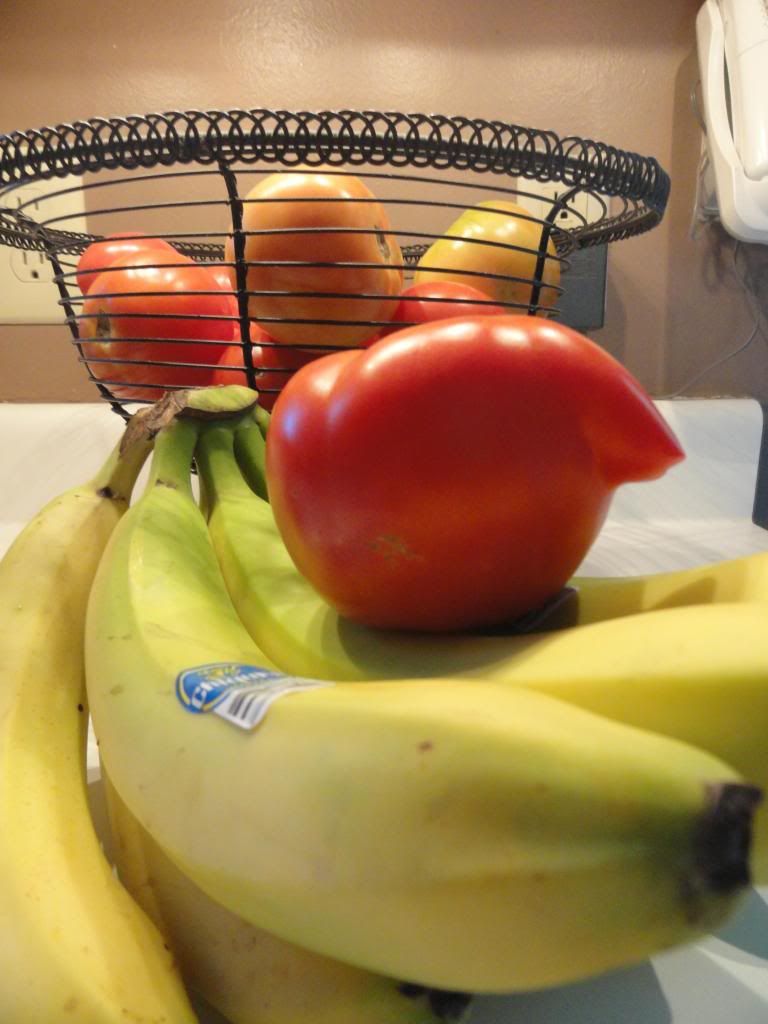 See the nose?
Love it? Hate it? Want to make it? Let me know what you think with a comment below!
As always...